Easy mulled apple cider recipe, perfect for Winter and Fall. An ideal non-alcoholic drink to serve for 1 or a crowd.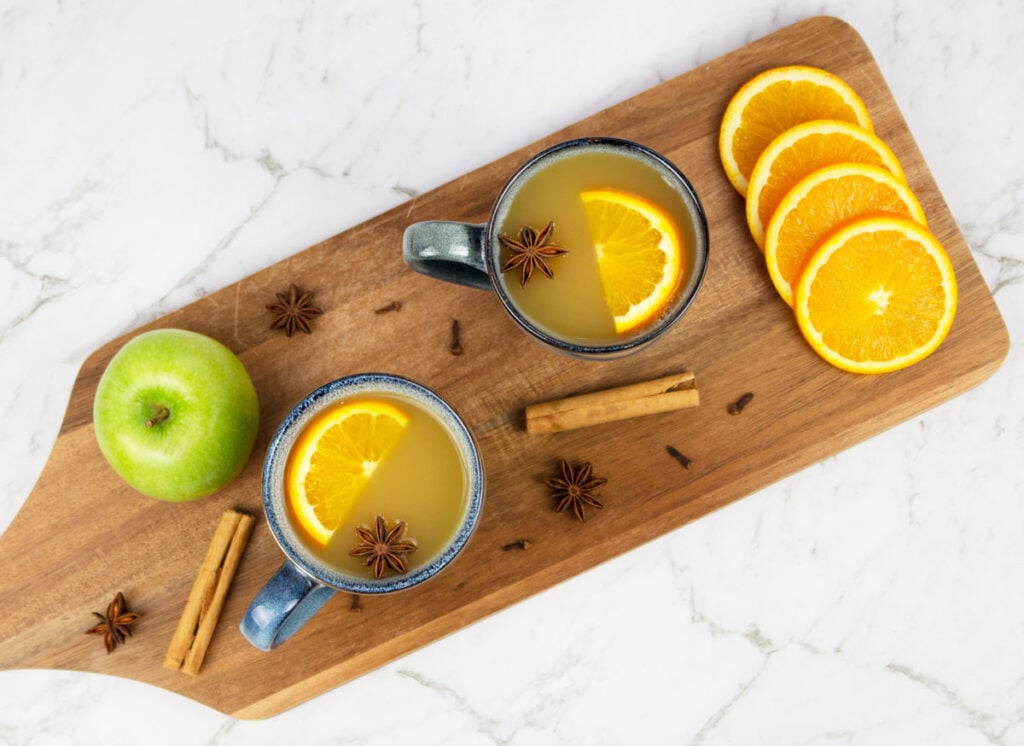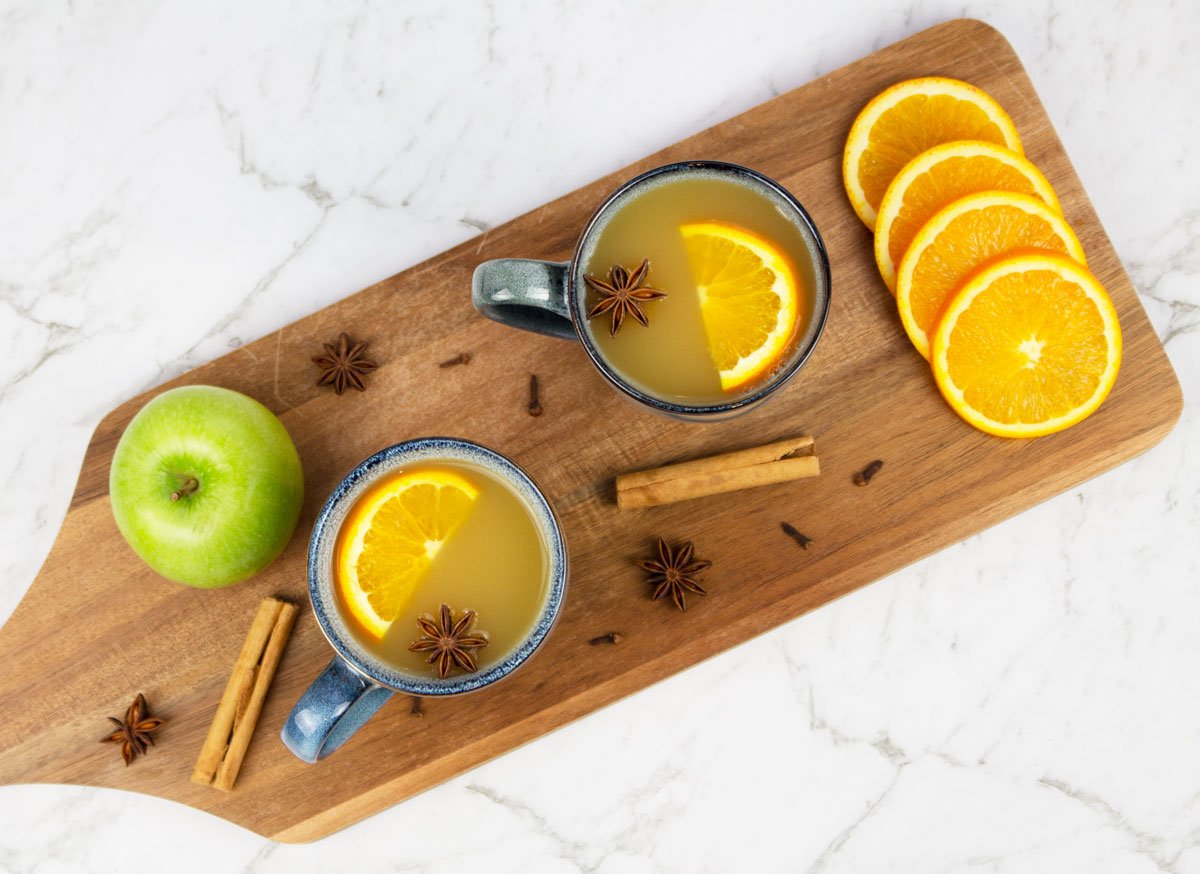 The whole family will love this warming mulled apple cider, with healthy apple juice and aromatic spices.
I made a non alcoholic mulled wine recently and served it steaming in a big cosy mug front of the fire. It was chilly and raining outside. It was absolutely heavenly.
The recipe was well received, so I decided to try some other winter mocktails.
This hot apple cider so easy to make. Gather your ingredients, place them in a pot and let them simmer away. As the saucepan heats up, the whole house is filled with the lovely aroma of spices and apple.
Where I live it is always sweltering on Christmas, but this recipe would be perfect for those that celebrate a white Christmas. The smell and taste would pair perfectly with the snow falling outside and the Christmas lights twinkling away. Can you tell I love Christmas?!
What is the difference between apple cider and mulled apple cider?
Apple cider is usually consumed cold and straight out of the bottle. There are no additional ingredients added. Apple cider sometimes contains alcohol. Mulled apple cider is served warm and is usually apple cider or apple juice simmered with spices and fruit. Sometimes alcohol is added to mulled apple cider recipes.
This drink in non alcoholic, so it's a great mocktail for kids. My boys love eating the warm orange slices straight out of the mug.
A word on apple juice: Note all apple juice is created equal. I used an organic apple juice which is cloudy in appearance. I personally find cloudy apple juice contains the most nutrients. Take a look on the back of each bottle and decide which one is right for you.
I hope you enjoy this mulled apple cider recipe as much as I enjoyed creating it.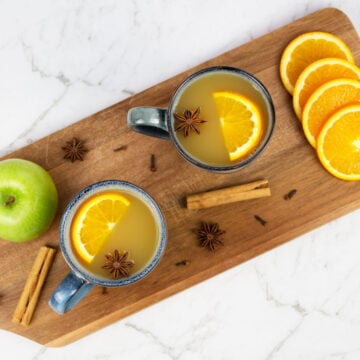 Mulled Apple Cider
A warming winter mocktail, with apple juice and aromatic spices. Perfect for the festive season.
Print
Pin
Rate
Ingredients
1

litre apple juice

1

cinnamon stick

2

star anise

4

cloves

1

sliced orange
Instructions
Heat all ingredients in a medium-sized saucepan over medium-high heat until just bubbling (do not let it boil rapidly).

Cover and simmer on very low for 30 minutes.

Serve in mugs and garnish with orange slices and star anise.
Video
Notes
Total calories will depend on the apple juice you use.
NUTRITIONAL VALUES ARE ESTIMATES ONLY AND DO NOT INCLUDE CARBS FROM SUGAR ALCOHOLS.