Nothing screams Summer (or Spring!) like a frozen virgin mango margarita.
Mangos are one of my favourite fruits and I love everything they represent – holidays, warm weather and scrumptious desserts. They are also loved by my young ones, so I've included this recipe in my mocktails for kids.
Even better, they're good for you! Studies have linked mango to improved immunity due to their high levels of Vitamin C and antioxidant level. They also support heart and digestive health.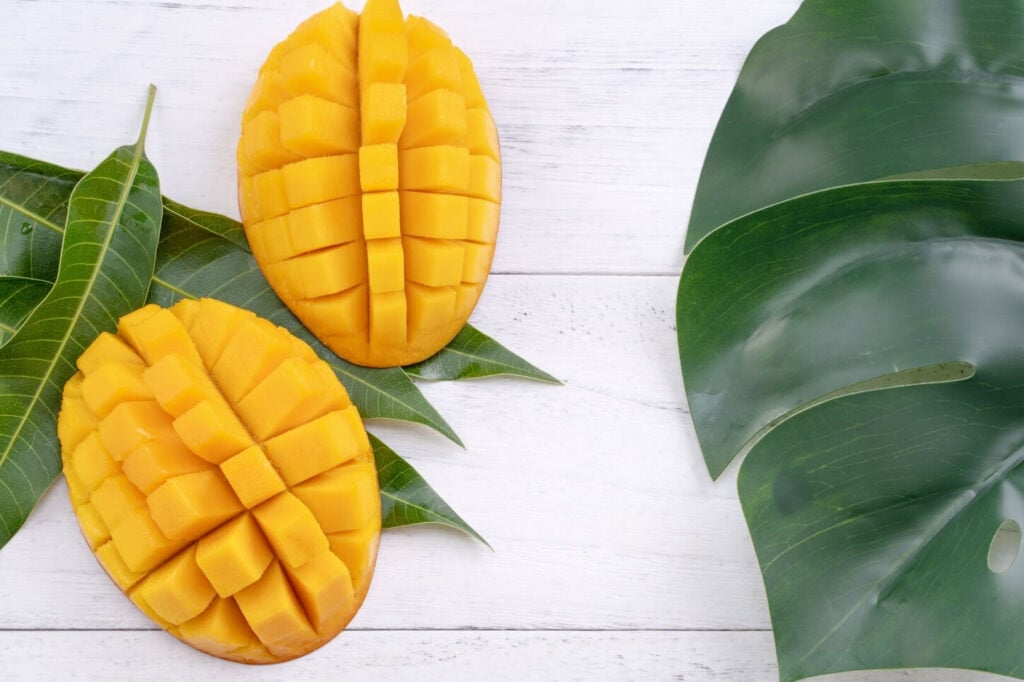 This virgin mango margarita also contains coconut water, which is a nutritious natural beverage. Coconut water has a number of health benefits. Found in young coconuts, it contains a good amount of fibre, Vitamin C and other important minerals. It's also an amazing source of hydration.
Make sure you check the label carefully and choose a coconut water without added sugar or sweetener.
The last ingredient is some beautiful citrus lime. Be sure to choose fresh limes over bottled lime juice, which doesn't taste nearly as good! As if this mango mocktail wasn't healthy enough, limes are little power houses of goodness. These3 ingredients make this mocktail recipe a little glass of goodness.
If you're a fan of quick mocktail recipes, make sure you check out my easy mocktails too.
I hope you enjoy this easy virgin mango margarita.