I can think of no better combination that sweet strawberries and crisp cucumber in this strawberry cucumber cooler mocktail. It make for the perfect Spring or Summer virgin drink.
When strawberries are in season they are just perfect in drinks. I love them so much I have a heap of strawberry mocktails in my collection!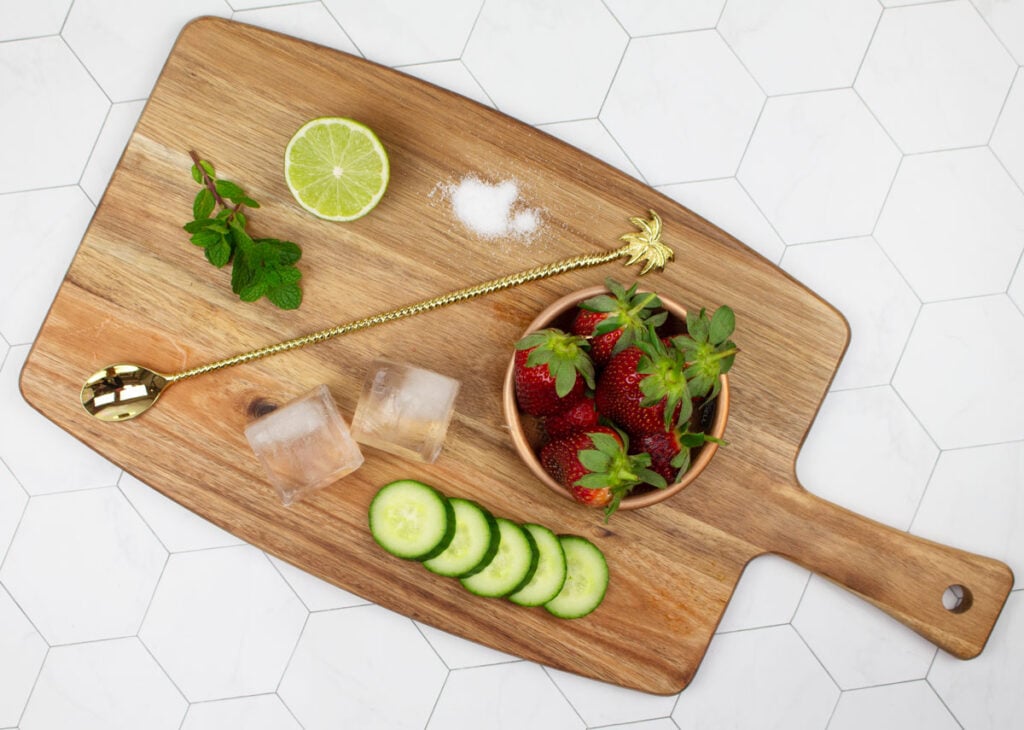 This non-alcoholic cocktail could not be easier. Simply muddle the main ingredients in the glass and top with sparkling water.
Don't have a muddler? No problem! Just use the back of a wooden spoon or similar. The goal is to get the strawberry and cucumber small enough to fit through a straw.
I love eating the strawberry and cucumber out of the glass with a spoon when I've finished my drink. If pieces of fruit in your drink doesn't appeal to you, you can always strain the mixture after muddling, then add the sparkling water on top.
I hope you enjoy this strawberry cucumber cooler mocktail as much as I loved creating it.