I must get this question at least once a day - what is the best non-alcoholic champagne (or sparkling wine) on the market? So far I have covered the best non alcoholic red wine, which you all loved. Let's not forget the best alcohol free white wine, which was also a hit.
But it's time to step it up a notch and chat about what I believe are the best alcohol free sparkling wines...or, as many of you refer to it - champagne.
Firstly it's important to note that as it stands today, true alcohol free champagne doesn't exist. Champagne is specifically sparkling wine produced in the Champagne region of France. Unfortunately the likes of Bollinger, Moët & Chandon and Dom Pėrignon have not been overly forthcoming when I have asked them to create a non-alcoholic champagne - and yes, I have asked!
So what we're looking at in this article are the best non alcoholic sparkling wines - let's get to it! Please note this article contains affiliate links, which means I may received a commission if you make a purchase using a link. I only EVER recommend products I have tried myself.
In no particular order:
The Best Non-Alcoholic Champagne Alternatives
Joyus Sparkling Wine
Serving Size: 240ml
Calories : 30
Carbs: 15g
Sugar: 6g
Review: A stunning pale yellow hue, the perfect amount of bubbles and a deliciously crisp finish - what's not to love about this alcohol-free sparkling? Unfortunately this one is only available in the US (for now!), but if you're in the UK or Australia, keep scrolling to find one near you.
noughty non-alcoholic chardonnay
Serving Size: 148ml
Calories: 21
Carbs: 4.3g
Sugar: 4.3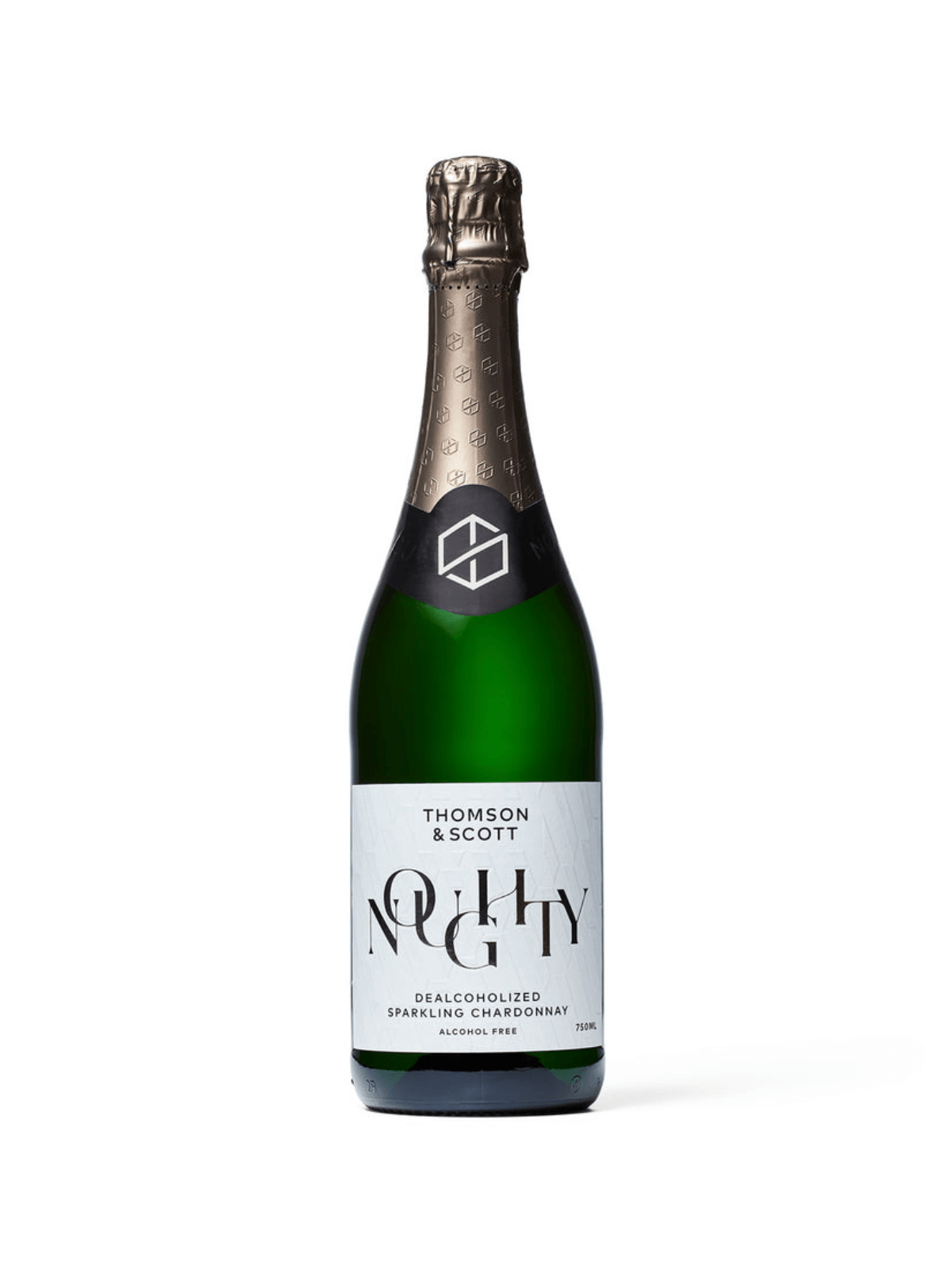 Review: You won't find anything even remotely resembling grape juice with this dry sparkling that is perfectly fizzy and easy to drink. I gave this one to my dad and he thought it was alcoholic...and he is quite the wine connoisseur.
Did I mention it's also low sugar, low calorie, certified organic AND vegan? This sparkling ticks all the boxes.
Giesen Alcohol-removed sparkling brut
Serving size: 125ml
Calories: 14
Carbs: 3.2g
Sugar: 2.0g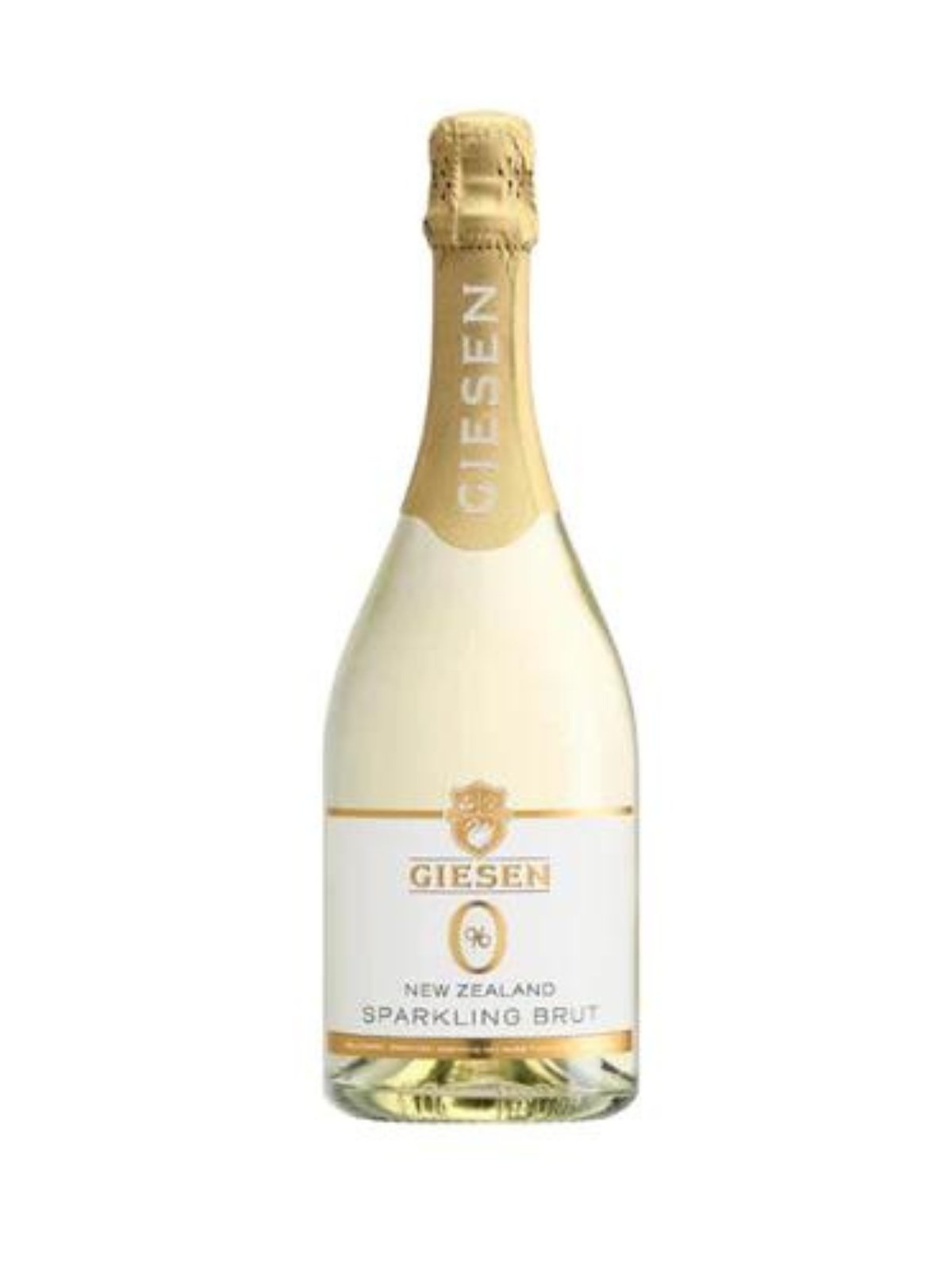 Review: Everything non-alcoholic wine that Giesen touches turns to gold! This wine has just the perfect amount of bubbles and is light and refreshing. A perfect champagne alternative for special occasions.
EINS ZWEI ZERO
Serving Size: 118ml
Calories: 20
Carbs: 4.5g
Sugar: 4.5g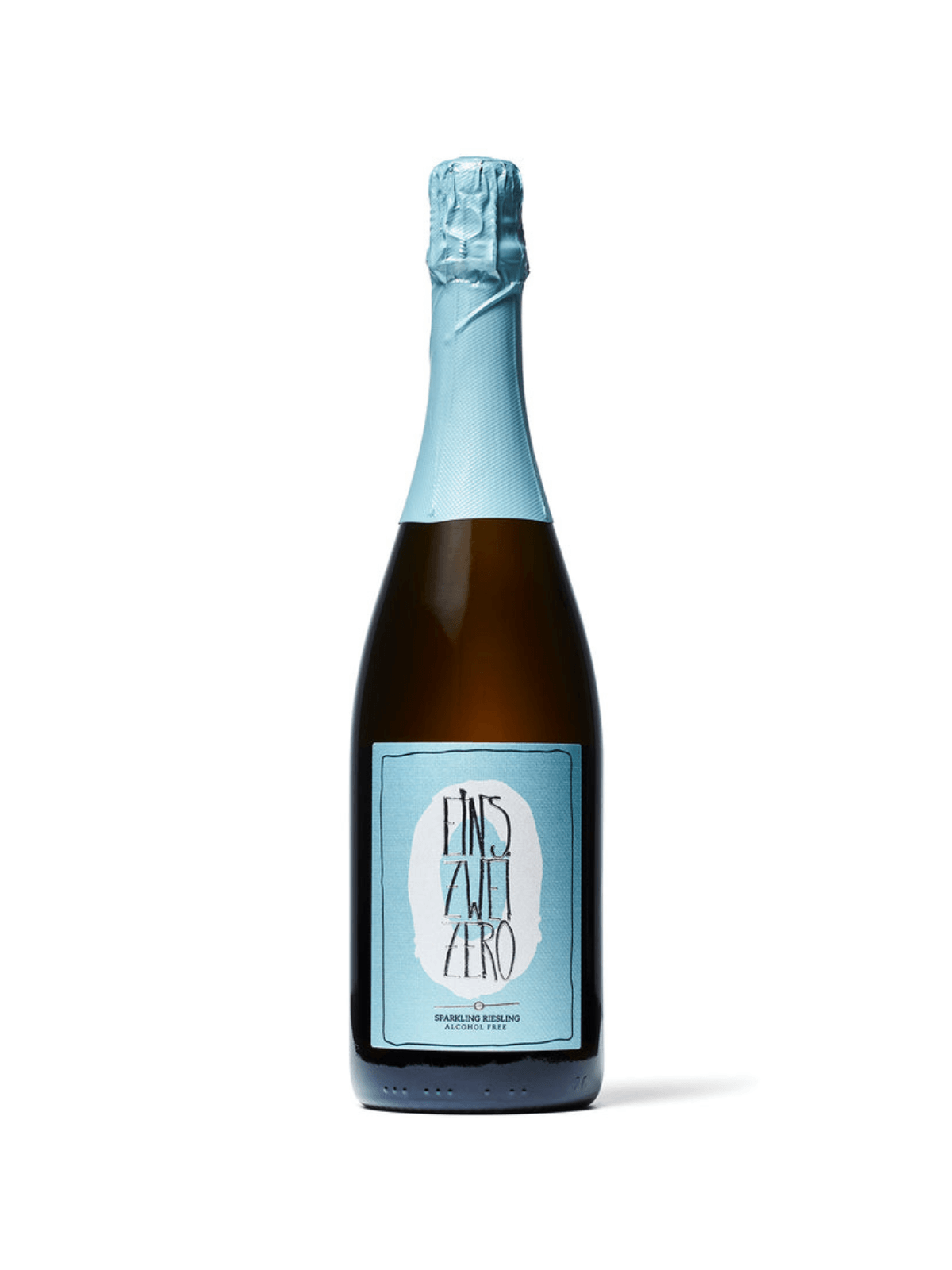 Review: If you haven't read my my best alcohol-free white wine post, you might not have heard just how good the Leitz Eins-Zwei Zero Riesling actually is - but I would have to say hands down it is one of the best alcohol-free wines I have ever tried. It's full of flavor, well balanced and has a lovely clean finish - and THIS version includes bubbles.
Honestly, what more could you need?!
Lautus de-alcoholised sparkling wine
Serving Size: 250ml
Calories: 35
Carbs: 9g
Sugar: 8g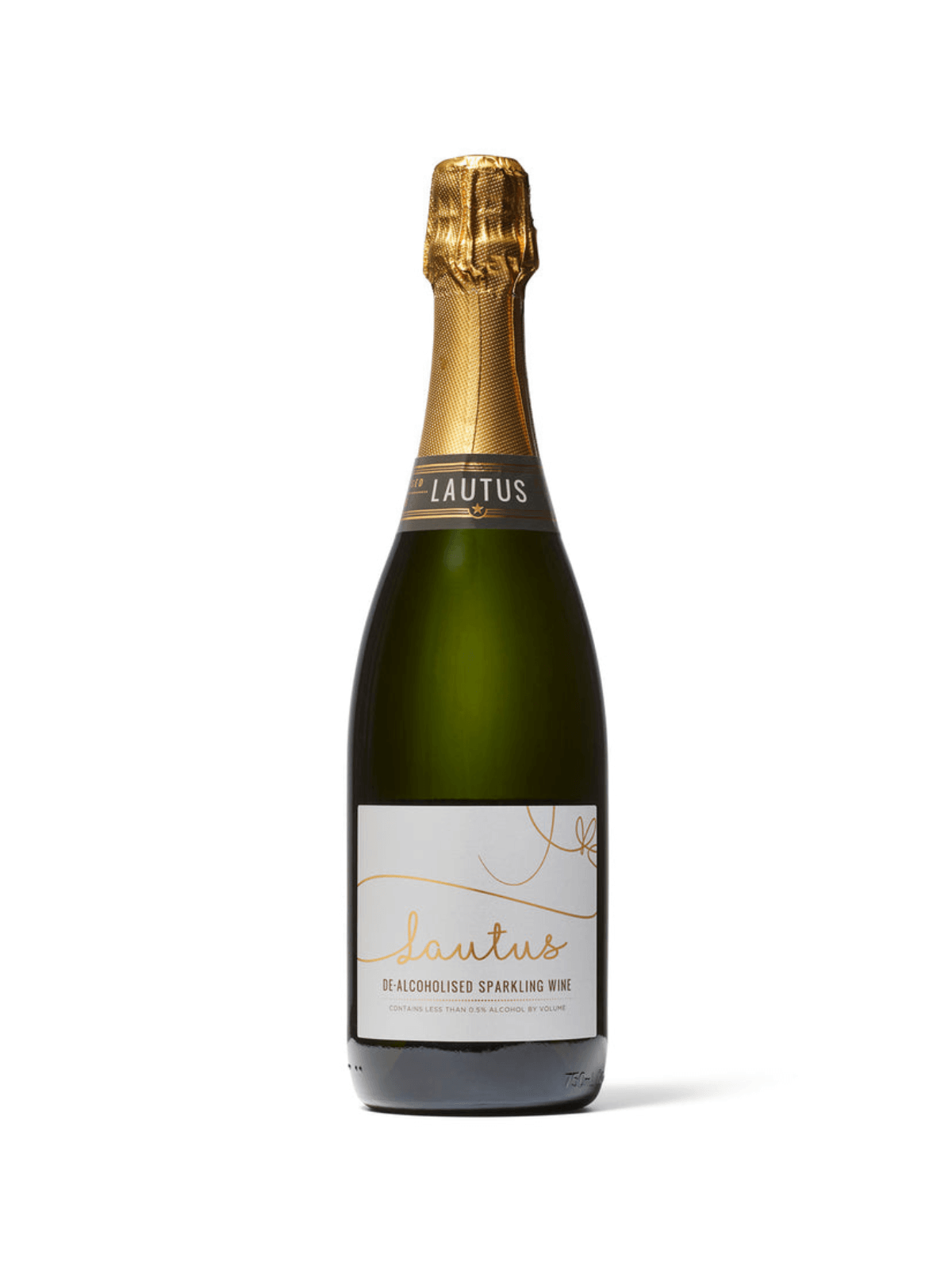 Review: With fine, elegant bubbles, this beautiful wine is crisp, dry and perfectly delicious. It lower in sugar than many of the other varieties and is very acidic, just as a Riesling should be.
With aromas of apple, peach and citrus, this wine is perfect to sip on anytime.
Château del ISH Non-Alcoholic Sparkling White
Serving Size: 100ml
Calories : 19
Carbs: 4.4g
Sugar: 3.9g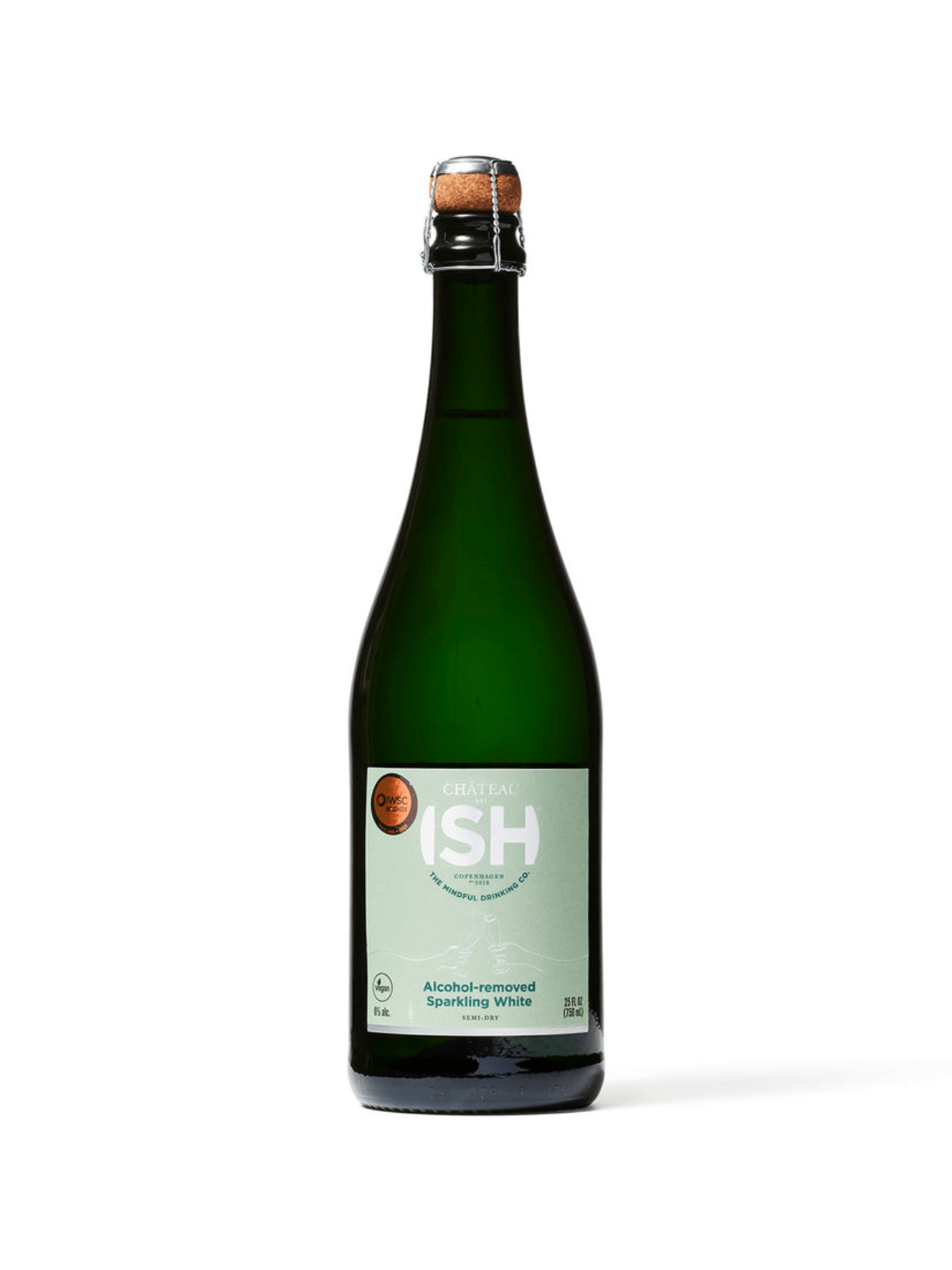 Review: I want to say I am not a sweet tooth at ALL and my palate very much leans towards a preference of tart, acidic and bitter. BUT this is one of my favorite champagne alternatives and is also described as medium-sweet. If you prefer to stay away from sweet altogether, avoid this one, but honestly, I find it absolutely delicious.
Odd Bird blanc de blancs
Serving Size: 100ml
Calories : 17
Sugar: 4.3g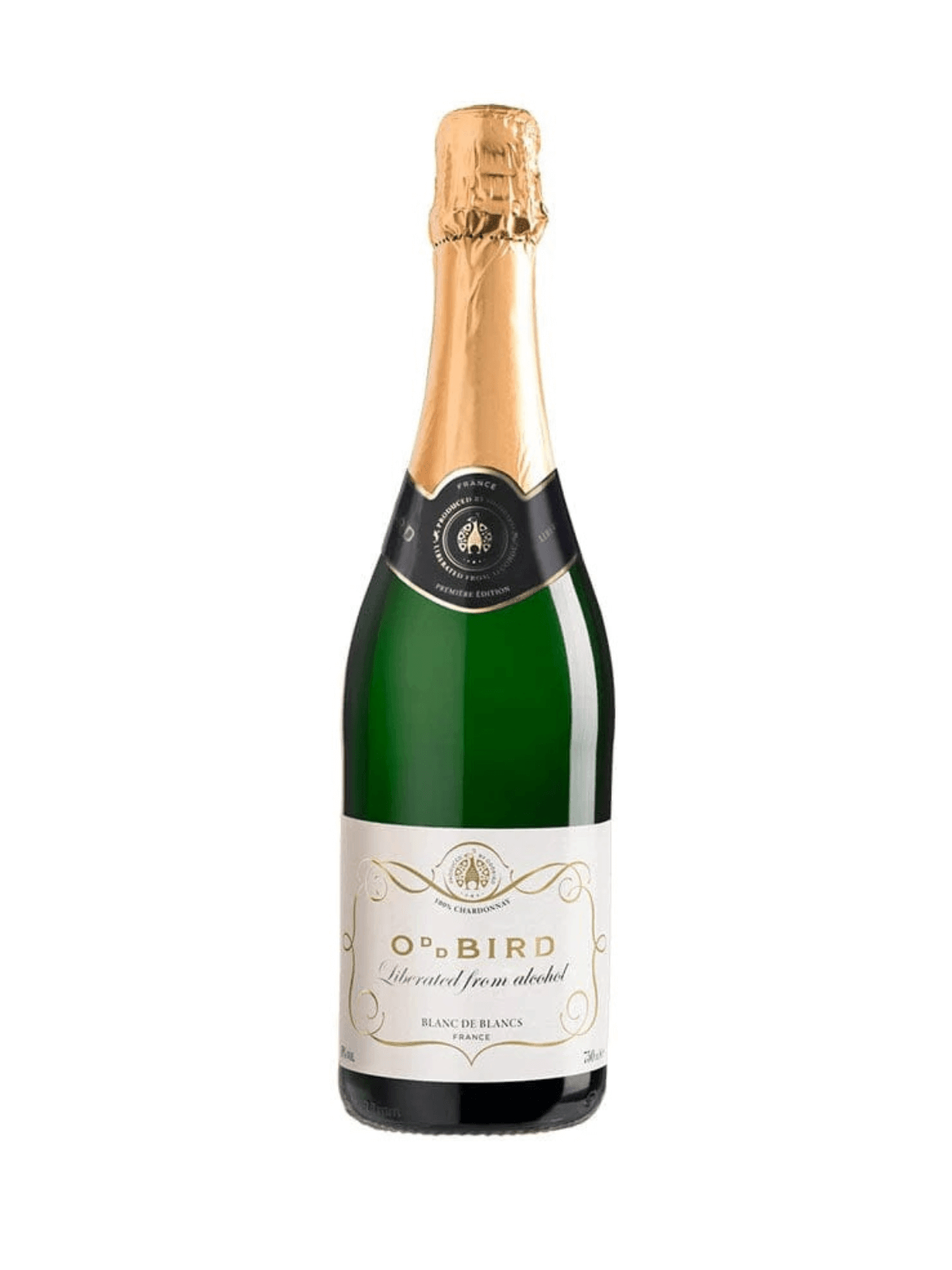 Review: This one has been appeared on my Instagram round ups since I first started sharing the best non-alcoholic sparkling wines. It's my go-to for special occasions and pairs perfectly with seafood. It has a balance of both sweet and tart but is definitely not too sweet. With yeasty notes and an acidic bite, it's hard to believe this isn't the real thing.
Edenvale sparkling cuvee - expedition series
Serving Size: 100ml
Calories : 24
Sugar: 3.8g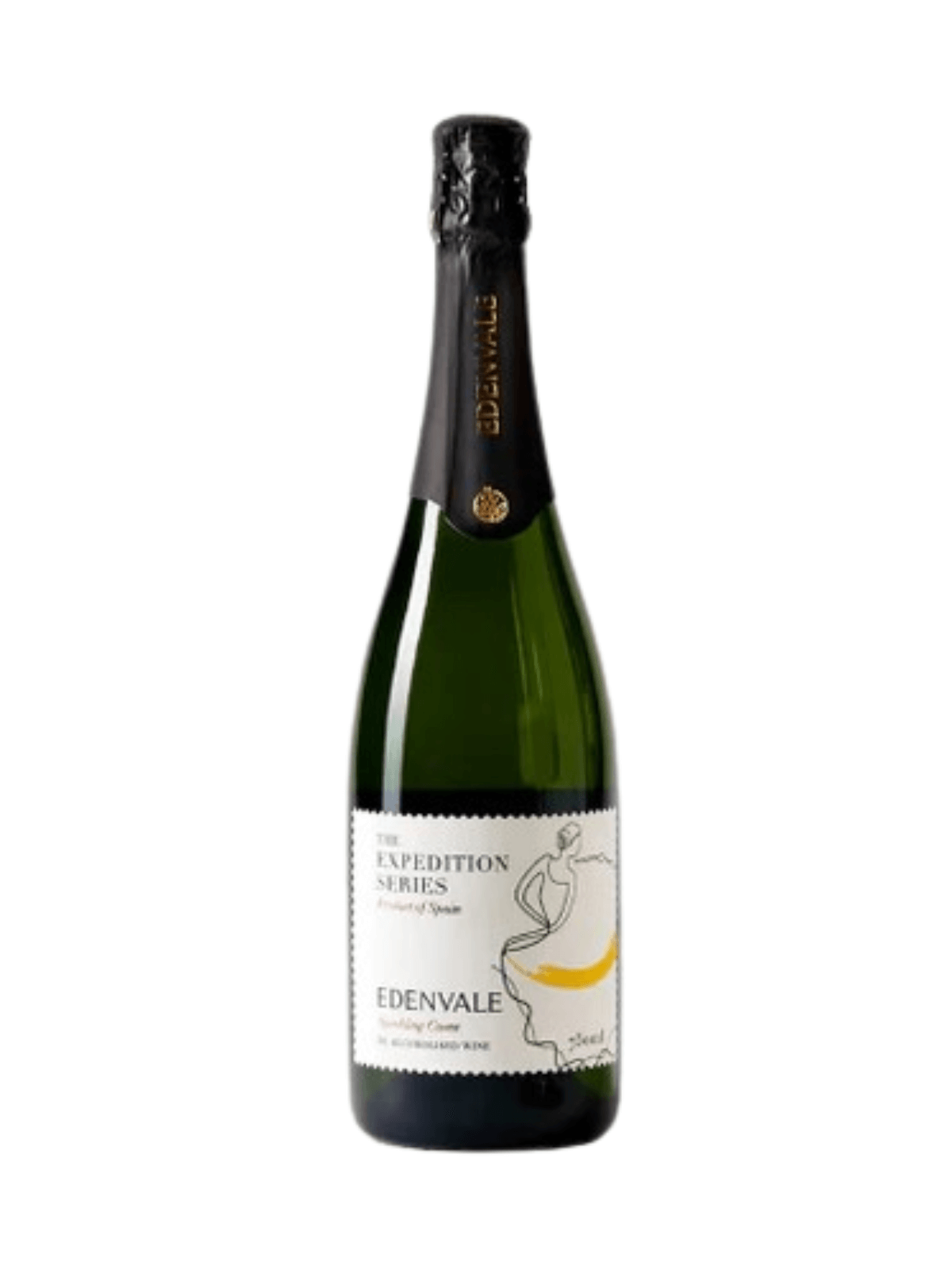 Review: I will always have a soft spot for Edenvale, not just because they make some of the best alcohol-free wines on the market, but because they were one of the FIRST non-alcoholic wines on the market.
True trailblazers in this space, I remember drinking Edenvale 9 years ago when I was pregnant with my first son (and was drinking like a fish when I wasn't pregnant if I'm being honest). For years, way before sober curiousity was even a thing, Edenvale sat on the shelves proudly in my local supermarket amongst the sparkling apple juice and ginger beer and we love them for that!
This multiple award winning Sparkling Cuvee is one of their best sparkling wines - it's a classic, crisp Spanish sparkling wine with citrus and apricot aromas and the perfect amount of acidity.
Have you tried any of these? I'd love if you would leave your recommendation below in the comments section.
I hope you've enjoyed my reviews and ratings of the best non-alcoholic sparkling wine and champagne alternatives.