Sleep and alcohol have a strange relationship.
You might think that drinking alcohol helps you sleep more easily since it acts as a depressant for our bodies. However, it's a little more complicated than that.
Sure, a few drinks will leave you feeling drowsy, but it won't really improve your sleeping. Far from it.
We need to sleep well in order to function properly. Sleep has restorative properties for both our physical and mental health, so it's important to be aware of anything that has a negative effect on our sleep.
In this article, we'll discuss the effects of alcohol on our sleeping patterns, how it affects our sleep quality, and even share a few tips to sleep better after you've had a few drinks.
This article is brought to you by the team at Sunnyside.
Alcohols Effect on Sleep
While alcohol can help you fall asleep, it doesn't really allow you to achieve proper sleep. The reason is that your body will be busy metabolizing the alcohol in your bloodstream while you try to sleep.
And while the body might metabolize and eliminate the alcohol during the night, it will continue to try to adjust, and this overcompensation will lead to sleep disruption.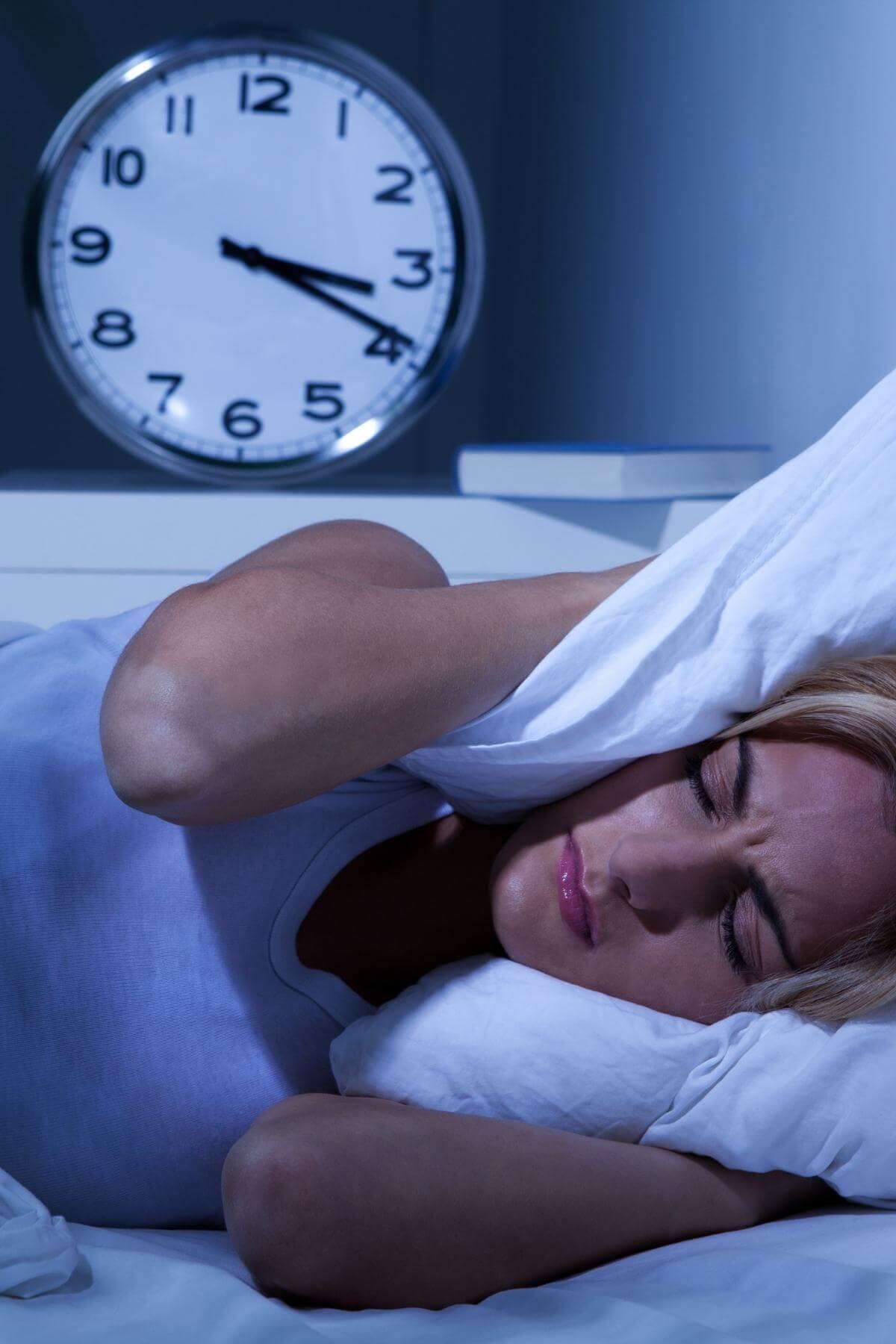 After your body has metabolized some of the alcohol it will release excitatory glutamate, which is an excitatory neurotransmitter of your nervous system. When it enters the reticular activating system, it disrupts your sleep.
Our sleep cycle is divided into four stages:
Three non-rapid eye movement cycles (NREM), and
One rapid eye movement cycle (REM).
REM cycle is the one normally associated with restorative sleep, and it's when your brain consolidates your memories of the day. It's also known as the time when we are more likely to dream. During this time, your body relaxes while your brain becomes more active.
It's this phase that alcohol affects the most.
While you fall asleep more quickly after drinking, this actually reduces your REM sleep and increases your NREM sleep, according to the Sleep Foundation.
This change in the normal sleep cycle can lead to sleepwalking, intense dreams and nightmares, and even sleep apnea.
Sleep apnea happens when we pause our breathing briefly while we sleep. Since alcohol loosens the muscles in our throats, it can make these symptoms worse.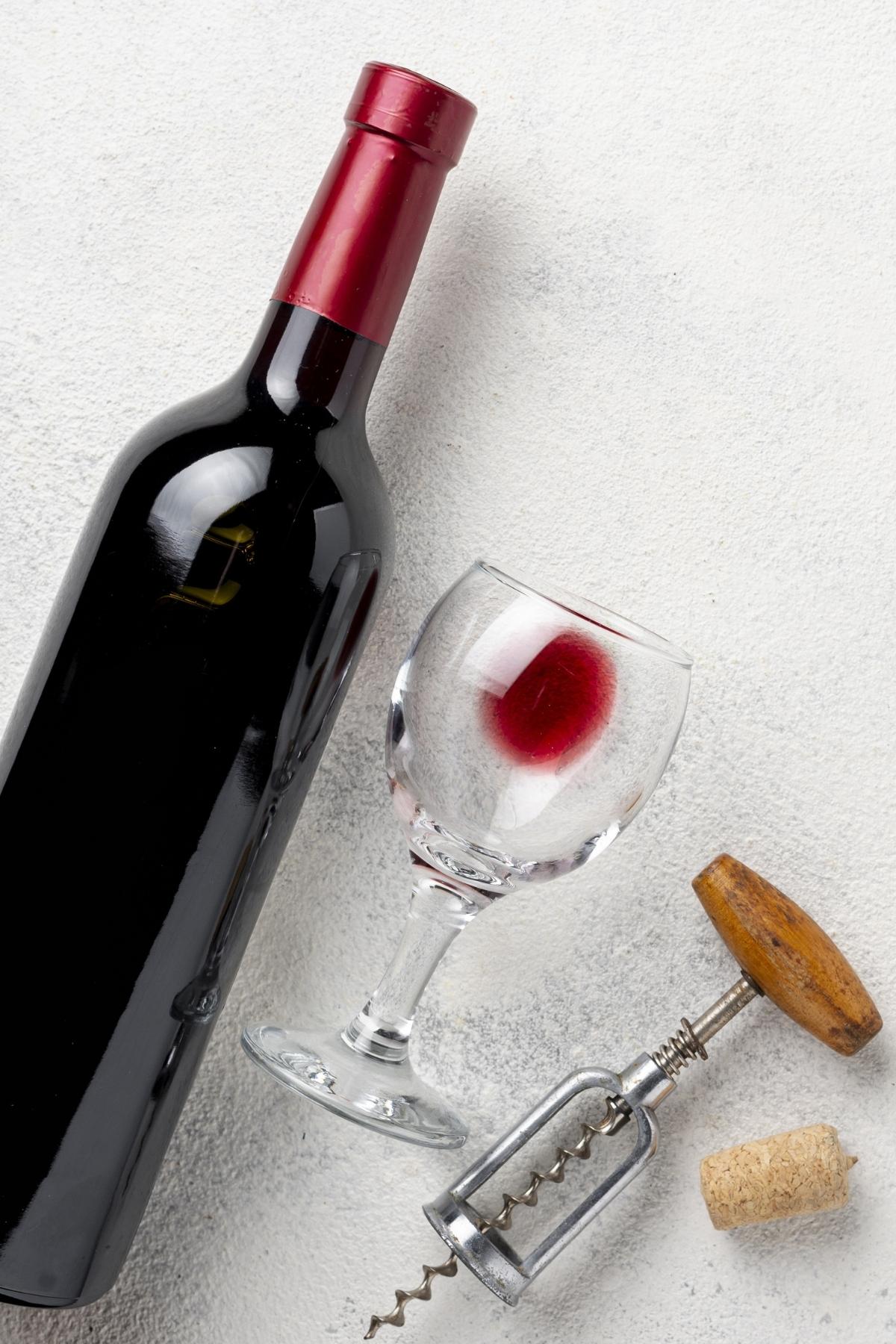 The Sleep Foundation found that alcohol can decrease sleep quality by 9.3% with one serving, and as much as 39.2% with more than two.
Plus, alcohol is terrible for our health overall, but particularly for our liver health.
The liver gets a higher dose of alcohol than the rest of our organs due to being closer to the stomach. The more you drink, the more your liver struggles to metabolize the alcohol, and this can lead to fat buildup.
This in turn can cause numerous liver diseases and liver damage.
Why not consider non-alcoholic wine instead? Some of the best non-alcoholic red wines are also lower in sugar and calories.
The Next Day
While you sleep, your body is fighting to recover from your drinking. It produces more cortisol and forces your heart to beat an extra 3,000 times over the night.
What do you get when you add all of that up? You wake up feeling tired, groggy, and restless.
This, in turn, can lead you to use stimulants like caffeine to stay awake and alert during the day. If you use them too much, you will have trouble sleeping that night.
This can lead to a vicious cycle where you drink coffee because you didn't sleep well, but then drink alcohol because you can't fall asleep.
The Problem with Drinking to Sleep
We already established that when you drink alcohol, sleep quality is not great. However, it isn't even an effective way to fall asleep in the first place, at least not long term.
You might be using alcohol as a way to cool off, relax, or just ease off into sleep, but research shows that it only takes a few days to build a tolerance to it.
This means you'll have to drink more over time in order to get that drowsiness, which in turn will affect your sleep quality even further. This is also dangerous as it increases your chances of becoming alcohol dependent.
Alcohol might seem like a decent solution in the short term, but it can have terrible long-term consequences.
As a side note, imagine a world where you didn't have the desire to drink alcohol - ever. If this sounds like something you need, why not join me and experienced sobriety coaches in January 2023 for an 8 week sobriety course that might just change your life?
4 Tips to Improve Your Sleep Quality After Drinking
If you already had a few drinks and you are worried about how it'll affect your sleep, there are ways to counteract alcohol's effect.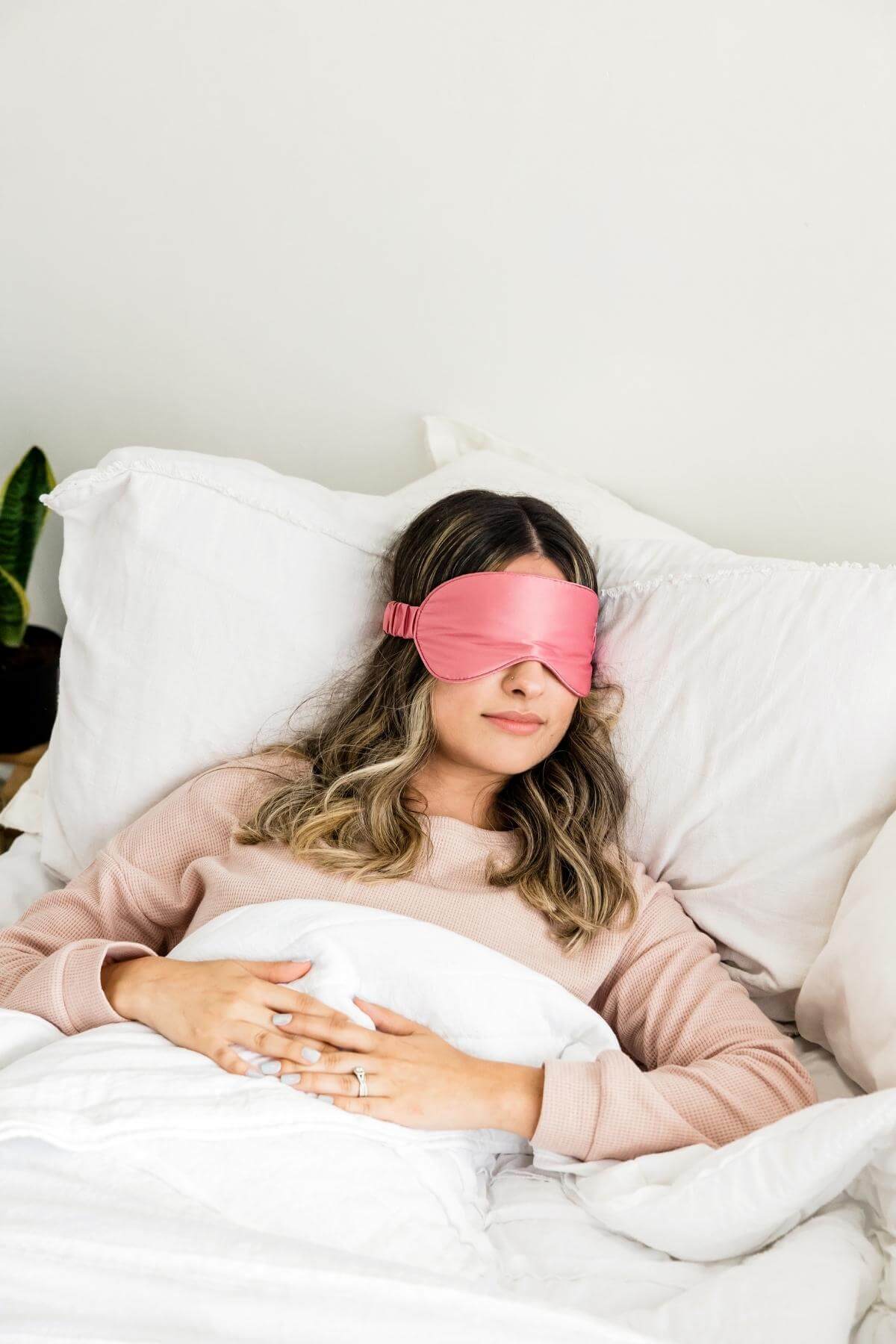 Using an alcohol tracker app can help you stay aware of what you are consuming too.
Check out these tips to sleep better after drinking courtesy of Sunnyside:
Drink Fluids
If you want to sleep well, your body will need to be hydrated. Drinking alcohol can dehydrate you, which affects your body's ability to recover during sleep.
Have a few glasses of water before bed or drink something with electrolytes to improve your sleep session.
Eat Something
There are a lot of things you can eat to help your body deal with alcohol intake.
For example, foods with a lot of fiber can help stabilize your blood sugar levels. You can also eat nuts, like cashews or almonds, to replenish your body's magnesium levels that the drinking depleted.
Don't Smoke or Drink Coffee
If you are trying to sleep better, avoid stimulants like caffeine or nicotine. Both of these will make it more difficult to fall asleep, and they can take a few hours to be processed.
If you are going out for drinks, try to avoid having a smoke or mixing your drinks with soda.
Be Aware of the Time
It can take about a full day for your body to eliminate all alcohol from your system, but it only takes between 4 to 5 hours to metabolize a large portion of it.
If you are going out drinking, try to apply mindful drinking so you can cut off before going to bed.
so, Why Does Alcohol Keep You Awake All Night?
Alcohol keeps you awake because your body continues to metabolize it while you sleep, affecting your overall sleep quality.
Even though many people fall asleep faster by using alcohol as an aid, the quality of sleep is significantly lower. In turn, individuals often use substances such as caffeine so they feel less tired. Then, they turn to alcohol to help them get to sleep, and the cycle continues.
If you are looking to improve your sleep quality overall, consider cutting back on your drinking.