This beautiful dragonfruit mocktail is so easy to make by just blending and serving. It's also a great mocktail for kids, and helps to up their fruit intake for the day.
There is something about dragonfruit that makes it irresistible. Not only does it look gorgeous and tropical, it tastes it too!
Perfect for all seasons, the spectacular colour of this non-alcoholic cocktail will be the first thing you notice. Garnished with a flower and/or lime wheel makes this an exceptionally pretty mocktail.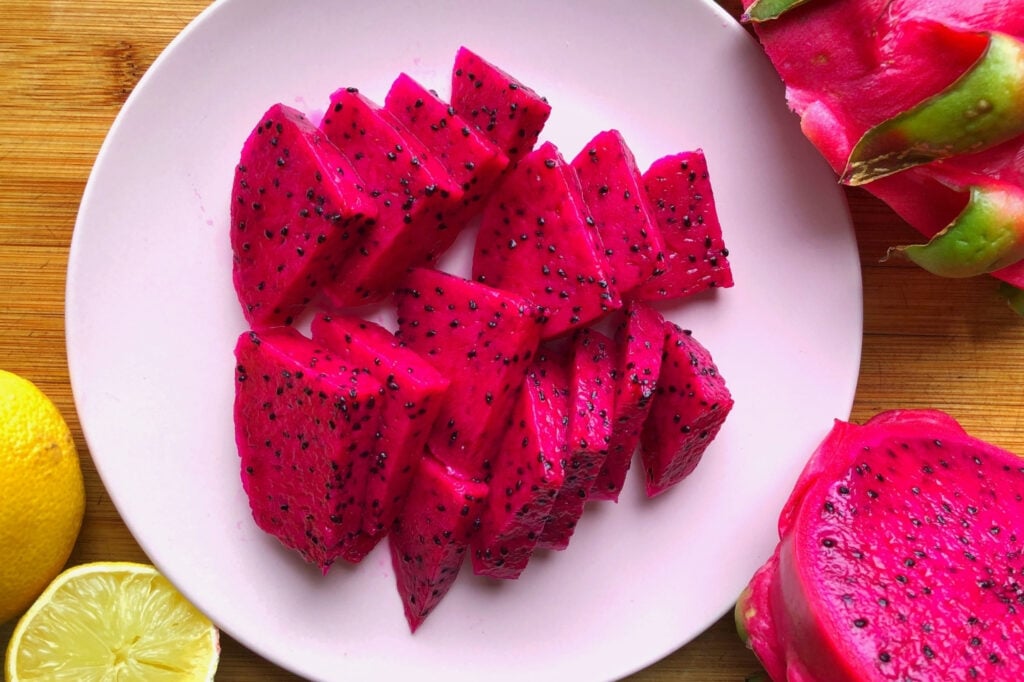 Dragonfruit is low in calories but packed with essential vitamins and minerals. It's rich in antioxidants, naturally fat free is loaded with fibre. 
It also contains prebiotics to promote a healthy gut and Vitamin C to support a healthy immune system.
And…..it's just so pretty! 
Enjoy a taste of paradise with this dragonfruit mocktail.