A refreshing grapefruit martino mocktail with a hint of fragrant rosemary. A surprise ingredient creates the foamy head on top.
Inspired by my grapefruit and rosemary mocktail, this grapefruit martiNO tastes refreshing and looks super classy.
With a simple to make rosemary syrup, a squeeze of grapefruit juice, and a surprise ingredient (!) you are ready to go.
This recipe works especially well for those of us who don't have a sweet tooth. The grapefruit gives just enough of a tart flavour to offset any sweetness that comes from the syrup.
I use freshly squeezed grapefruit juice for this mocktail, but you could use store bought if preferred.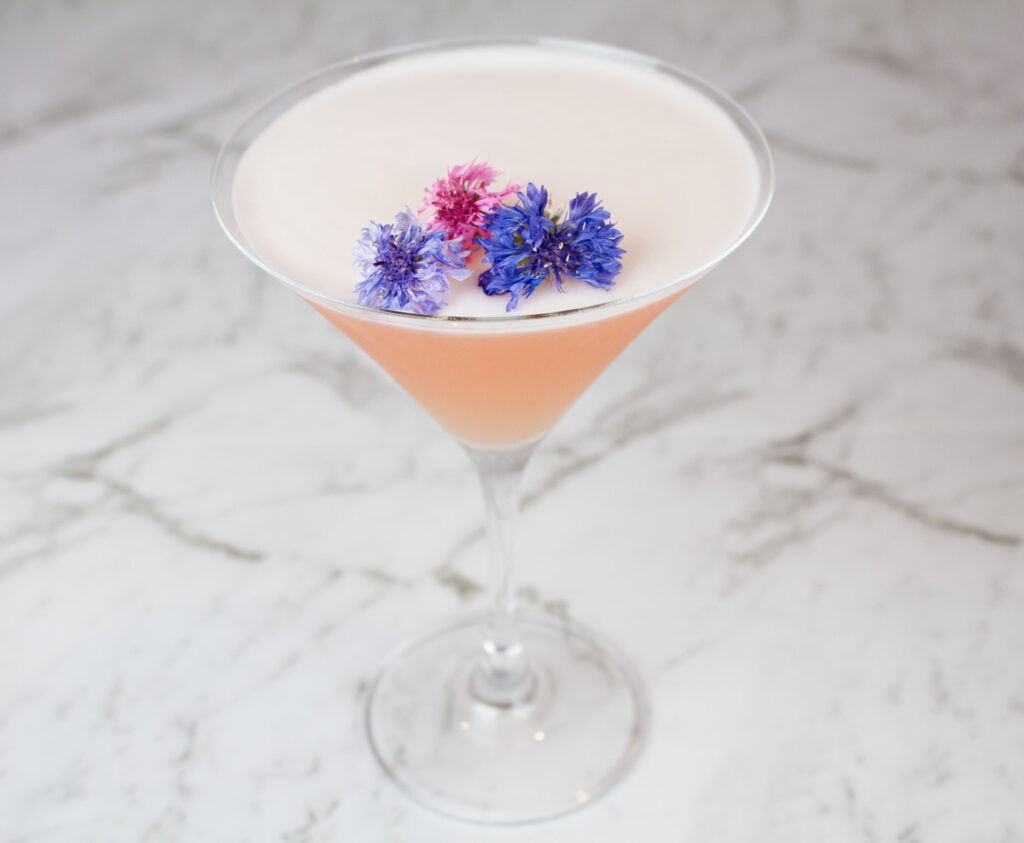 If you don't have a cocktail shaker, any airtight container will do. I've used mason jars, coffee keep cups and regular jars - anything with an airtight lid will work.
I made my grapefruit mocktail with monk fruit sweetener, which is a low carb, veto friendly sugar replacement. You could also use Stevia, coconut sugar, honey, or whatever your sweetener of choice may be.
The secret mocktail ingredient
Have you ever wondered how bartenders get that beautiful foamy pillow on top of their cocktails and mocktails? It creates a lovely little form 'bed' for any garnish they are using.
Well! Traditionally egg white is used. Yep, raw egg white thrown into the shaker and given a good shake. Some people don't mind it, but some find the idea of drinking raw egg a little.......ick.
So I present to you a fabulous replacement - Aquafaba! What is Aquafaba? I'm glad you asked. It's the juice from a can of chick peas. How awesome is that?! I used 1 tablespoon for this recipe, but if you wanted a bigger 'head' you could double the amount. And if you were wondering - no you cannot taste it at all!
To make the rosemary syrup: Add 1 cup fresh rosemary, 1 cup water ad 1 cup sweetener to a small saucepan. Stir to dissolve sweetener. Leave on a very gentle boil (barely bubbling) for 5 minutes. Remove from heat, cover and let seep for 30 minutes. Strain, then set aside to cool.
Now, lets get to the grapefruit martiNO recipe.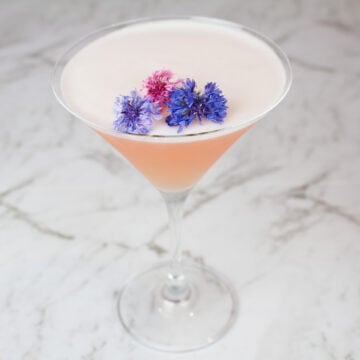 Grapefruit MartiNO Mocktail
A fun, classy mocktail, perfect for baby showers, special occasions, or just a little treat.
Print
Pin
Rate
Ingredients
.5 cup grapefruit juice

.25 cup rosemary syrup

1

tablespoon

aquafaba
Instructions
Add grapefruit juice, rosemary syrup and chickpea juice to an ice-filled cocktail shaker. If you don't have a cocktail shaker I make some alternative suggestions above. Shake well.

Pour into a glass and garnish.
Video
Nutrition
NUTRITIONAL VALUES ARE ESTIMATES ONLY AND DO NOT INCLUDE CARBS FROM SUGAR ALCOHOLS.